Former vice president of the Tamil Nadu unit of Vishva Hindu Parishad (VHP), RBVS Manian was arrested from his residence by Chennai Police on Thursday for making derogatory remarks about the father of the Indian Constitution, BR Ambedkar.
In a now viral clip, Manian can be seen using casteist slurs, a fact that has drawn ire from social media. He also refers to Dr. Ambedkar as a "clerk, typist, and proofreader."
Also read: IIT-Delhi Dalit Student Anil kumar Suicide Sparks Outrage
He claimed that Dr. Ambedkar didn't come up with anything on his own while framing the Constitution, and that he was simply a proofreader who looked over the work of a stenographer.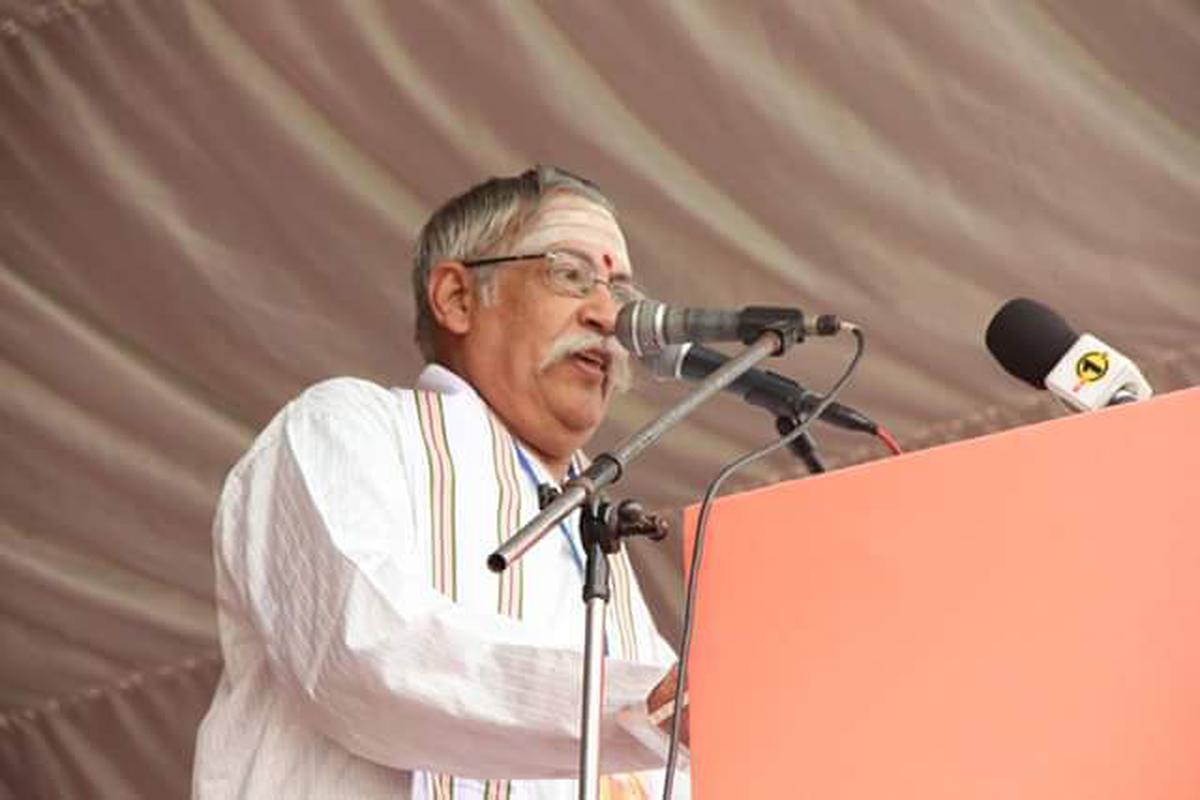 "Many people keep saying Ambedkar gave us the Constitution. They keep singing praises of him. He didn't come up with anything of his own. There will be a lot of discussions. All of that was written by a stenographer. The stenographer typed it. Then a person had to verify if what was typed was correct. That's the job Ambedkar had," he can be seen saying in the video. 
Also read: Condition of Dalit Women in Indian Society
Based on a complaint, the Chennai police registered a case against him under sections 505 (inciting violence), 153 (promoting enmity between groups), and other provisions of the Indian Penal Code (IPC), and under Section 3 and relevant provisions of the SC-ST Act. 
Manian was brought before District Sessions Judge S Alli after being arrested, where he claimed that his words had been misinterpreted and asked the judge to take his age and health into account. He was then returned to judicial custody by the court. The court said it will take into account a request to let Manian receive treatment at a private hospital.
Also read: DMK MP P Wilson reminds Indian NLUs to implement exact state-specific reservations
*Help Dalit Times in its journalism focused on issues of marginalised *
Dalit Times through its journalism aims to be the voice of the oppressed.Its independent journalism focuses on representing the marginalized sections of the country at front and center. Help Dalit Times continue to work towards achieving its mission.
Your Donation will help in taking a step towards Dalits' representation in the mainstream media.